Let's Chew the Fat with Watkins Middle!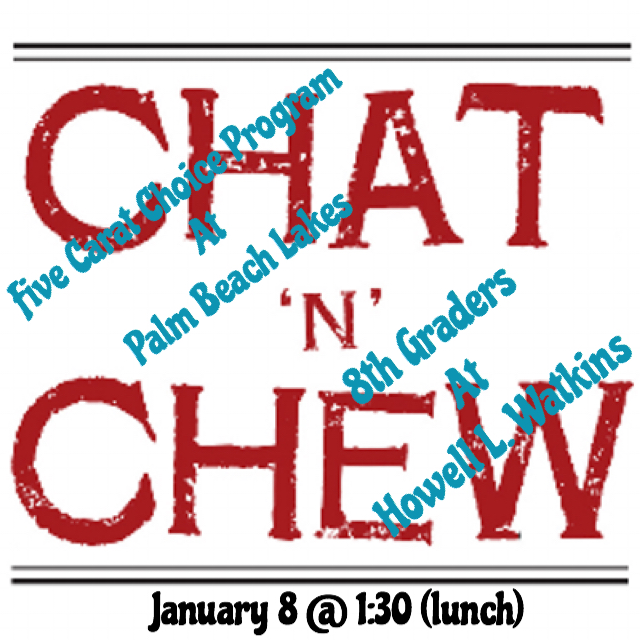 Tera Hands, Choice Coordinator
December 15, 2017
The Five Carat Choice Program at PBL has the distinct pleasure of having an old school Chat 'n Chew at Howell L. Watkins with the 8th grade students who are eager to learn all about the six fabulous career academies available at Lakes.  The Choice Coordinator as well as a select group of Carats will be on hand during lunch to share information, distribute brochures, and answer any questions that the prospective Rams may have. We are looking forward to having a grrreeatt event with the Watkins Seminoles!